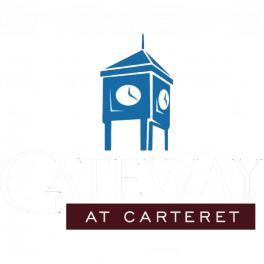 Your Review
Submit a Review

Resident Reviews
|Recommended: YesMy awesome place — I been living in this community since 2014 and I love it here some up and down from time to time but overall is good
|Recommended: YesGood place to live — this a very good place to live the best thing i ever did was move in this area
|Recommended: YesMy personal experience — I've been here many years and I love my apartment. I personally have not had any issues with maintenance. Everything I needed something done on the apartment, they came and fixed it with no issues. The upkeep of filters are done on time and with notice. What I believe needs a bit of improvement is to keep up with cleaning better the building halls and the garbage area outside needs to be picked up more often. Also, the referral bonus should be paid out in a timely matter... It takes a long time to get it and many follow-ups. I truly appreciate Kathleen because she is on top of things and helps with everything all the time.
|Recommended: YesGood pricing for what you get — Maintenance team is good and helpful. Enjoy the assigned parking and fairly maintained premises
|Recommended: YesGood, maintenance orders could be complete quicker — Yea
|Recommended: YesN A — Quiet, clean
|Recommended: YesComfortable and great area to reside in — Great community and property to live and rent from
|Recommended: YesPretty descent but I think better maintenance required — Reasonable price in a seemingly descent quite neighbourhood.
|Recommended: YesAmazing Community — Great community, management is amazing, 5 5 star review. The only challenge is that USPS FEDEX always drops off your packages to the leasing office where the hours are limited. Wish mail carriers did what they are suppose to do and leasing office enforced the policy.
|Recommended: YesPrivate, clean — quite
|Recommended: NoThe noise from apt above is awful. U can hear walking at late evening hours — I would tell them unless it's a top floor seriously consider it. I would also tell them to ask for Joe in the office. He is professional and listens. If he has the ability to solve a problem he does. The maintenance staff is also great.
|Recommended: YesThe over noise down the Roosevelt Avenue is horrible because this is residential area should not be a Main Street it needs stop sign black box. I love the staff The over all Contruction could bbetter apt layout based on what you pay — I love the community and my friends I have mad here, management etc. I love our community gatherings. I think we need a community board that meets to discuss things that would make this community perfect. The noise levels could be reduced but I deal with it. Compared to my last living situation I love this place. I pay more because I want all the bells whistles so I do believe the price you pay this could be more luxurious because Edison local has a little more luster.
|Recommended: YesSo far, so good — Great apartment for price point. You can't get everything you get here for less than 2000 mo anywhere else toward northern NJ and have the same peace of mind
|Recommended: YesThis has been a wonderful place to live — I have enjoyed living at 101 Roosevelt for the last 3 years. The buildings are well taken care of, and there is a fire pit and 2 grills outside in the courtyard, sadly, I do not take advantage of that as much as I should Parking is easy and secure, as is the entire building - you need to scan into the building or buzz in guest, so there is a lot of good security in place to keep everyone safe.