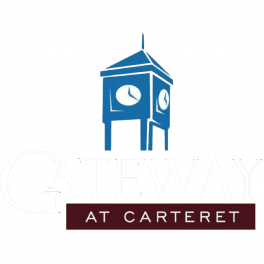 Your Review
Submit a Review

Resident Reviews
|Recommended: YesGreat place to live — It's very nice living here. The leasing staff is amazing always so helpful and Kind. The building is always clean and very festive and beautiful decorated for the different holidays. I'm enjoying my community.
|Recommended: YesThis place is beautiful and very secured — I love my apartment The kitchen is beautiful. It has stainless steel appliances as well as a smart washer and dryer. It has a very cozy and homey feel the first moment I walked in to view the apartment. The gym is nice, but the equipment could be updated. The building is very secured. It's very clean and quiet. Everyone here keeps to themselves. You can tell this is a working community. The mail and delivery system is great. You do not have to worry about packages being left out and stolen. Out of all the apartments I searched within a 15 mile radius, this was at the top of my list. I do not regret my choice.
|Recommended: YesAmazing community , Safe property and clean, Exuberant Staff . — I was really surprised to find a community like this. The staff is very helpful and kind ... Its like living on Disney Land without Mickey mouse. I am really impressed.
|Recommended: YesOur home — Going on 6 years and can't complain ground are well kept in this community the staff is wonderful from the front desk to maintenance unit is really good overall great place to live
|Recommended: YesLove the Apartment, clean spacious and the kitchen is fabulous — it was a little wishy washy getting in even though I planned 4 months in advance, However the staff went above and beyond to accommodate my needs. I have been here now 4 months and it is fantastic there is a little road noise in the front bedroom , but it dies down after 10pm. Not looking to move out any time soon and will definitely renew my lease. The bathrooms and amazing kitchen has me loving the apartment everyday, the big bedroom is a bonus. I am very happy here
|Recommended: YesParking — The parking is horrible without a garage It should be assigned parking in the back of the complex
|Recommended: YesMove-out — Has the potential to be a great location but there's still a lot of work to be done. I've received better services from cheaper places. Not a great location for families with young children, absolutely nothing to do. Inside the apartment complex but I often wonder if I was in the ghetto. There's no way out of that contract, they won't work with you. I ended up paying for my last month and moved out 19 days earlier.
|Recommended: YesNice Living — Claen, well kept and staff is very helpful and polite
|Recommended: YesGreat Place — Very happy with Gateway at Carteret. Selina, Joe and Kathy in the leasing office are amazaing Maintenance always makes sure that everything is working efficiently and prompt with their responses. The neighbors are friendly. The location is great and the buildings are very quiet and peaceful. Great place to live Highly recommend.
|Recommended: YesReview — Safety and Clean
|Recommended: YesProperty is very clean, organized and maintained — Grate place to call home, street parking plus assigned indoor parking, Coffee bar in lobby and a very hospitable staff
|Recommended: YesDecent Apartments — The apartments are pretty decent. Only complaint is the corridors - there's hardly any heat only one or two heaters are on most of the time and they smell bad air fresheners are empty most of the time
|Recommended: YesOverall Great Experience — My stay here was excellent. Only downsides were noise outside from people talking yelling at least once a week. Only a problem if you like to leave your windows open and or your closer to the ground floor especially at night. I was on the second floor. Neighbors recently moved in above me and I can here every step they take. Not sure if they are just heavy footed or all the apartments are like that. Windows are very thin as well Noisey . But other then that, staff is great Grounds are kept very clean. Jonathan and Kathleen are excellent and professionals at their job. I would recommend anyone to stay here.
|Recommended: YesIdea of the property is great. Amenities and all. Great staff. — I would tell them that if they don't mind lots of noise then it's great. the construction is not that great. You can hear every single step people living above you make. Makes for hard to sleep and if you have children, they wake up to every sound because it is so loud. The staff is phenomenal though.
The views and opinions expressed herein are solely those of the original authors and other contributors. These views do not reflect the views of "Gateway at Carteret", its owners, managers, agents, employees or content providers. No representation or warranty, express or implied, is made or given by "Gateway at Carteret", its owners, managers, agents, employees or content providers regarding safety, accuracy, completeness or suitability of the information or material expressed herein for any particular purpose