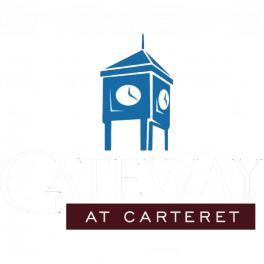 Your Review
Submit a Review

Resident Reviews
|Recommended: YesIt's cozy — Great community
|Recommended: Yes
Great — Our apartment is great Maintenance is very responsive to our requests and the leasing center is very helpful. The only downside is parking as we are in 60 Roosevelt and depending on what time we come home we don't always have a spot in the front or back of the building. We do often hear the cars outside but living on the first floor and in the front of the building we expected it. Overall the grounds are taken care of and well maintained.
Hi Crystal, We are honored that you chose our community as your new home. Please know that it is our goal to offer you a great living experience. We would like to have the opportunity to discuss your concerns so please contact us at the leasing office. Thank you for your feedback, truly appreciated.
|Recommended: Yes
Great place to live — We really enjoy living here. We love the look and feel of the apartment community. The finishes are high end and our brownstone is solid and well built. The location is great and very accessible to shopping and transit. The NYC express bus is extremely convenient for commuting. The leasing staff was awesome during the entire process from start to finish. They were very patient showing us all the available floor plans until we fell in love with the perfect one for our family. The maintenance staff is top notch, very friendly and prompt when needed. The apartment was very clean when we moved in and has just been a great place to live. We've been living here over a year now and have been very happy.
Thank you so much for your feedback! It is a pleasure to have you in our community.
|Recommended: Yes
Phenomenal — Quite and friendly
Francis, it is our greatest reward to receive messages like this! Please let us know if there is anything we can do to make your experience even better.
|Recommended: YesI love it — very comfortable.
|Recommended: Yes
Could be better, But Ok fo the area — I lived here for about 9 months. my biggest mistake was renting a unit on the second floor facing Roosevelt ave. The noise in Summer is unbearable. Between car with music blasting to motorcycles that purposely rev engines just to hear the echo. 88 Roosevelt and 101 are right across the street from each other. the street in narrow and boy does it echo. The walls shake every time a bus drives by. They lost the best manager they ever had when Rob left, should have never let him go.
Hi Rob, thank you for your feedback. Rob was a wonderful employee and we also regret loosing him as he found a better opportunity. We all wish him the best!
|Recommended: Yes
Nice place — good place, quiet, attentive mgmt, repairs made on time. Only issue is if you live facing the street than you get a lot of dust from the cars going by on the street . Parking could be a little better as there are not a lot of spaces
We are truly thankful for your feedback regarding the parking situation. Most of our units come with assigned parking, garages and driveways offering residents one- two secure parking spaces, but we also count with additional rental parking spaces at 2 of our buildings with parking deck. If you are interested in an additional parking space, please contact us. We will gladly assist you with information about our parking spaces for rent.
|Recommended: YesGreat so far — Quiet community and great so far Been here for 1.5 years
|Recommended: YesDo your homework — Floors are thin. You can clearly hear neighbors above, walking hard on the floor, all hours of the night, especially when then don't care about others. Street traffic noise, busses. Other than that, nice place to live, friendly tenants and great staff. Never had to use maintenance. Clean building and grounds. Covered parking structure.
|Recommended: Yes
Somewhat Recommend — The apartment itself is beautiful and most of the office staff are helpful. I would recommend living on the second or third floor, facing the back. Roosevelt Ave is a very busy street and I would not recommend renting an apartment that faces it. You hear speeding cars all day long, you feel like people outside are in your living room bedroom, and the balcony doesn't have any privacy. There is also a lot of shady activity on Pershing. The appliances in my apartment are of OK quality but are a little outdated dishwasher, fixtures . The maintenance staff come quickly though and have been very helpful.
Hi Samantha, Thank you for your feedback. Please stop by the leasing office at your convenience so we can learn more about this situation. It is our goal that you enjoy the living experience at our community. In advance, thank you for the opportunity.
|Recommended: Yes
Amazing Community — I definitely recommend this community to anyone looking for an upscale apartment in Carteret, NJ and surrounding areas
Thank you! We truly value you as a resident of our community. If there is anything we can do to improve your experience living in our community please don't hesitate to let us know.
|Recommended: Yes
Good value for the money — It's pretty quiet besides the street cars noise. The cars and buses definitely drive too fast around here. Speed bumps are needed. Our building needs an elevator. I can't believe it was even built without one. The staff is professional and prompt with repairs. The one car garages are very small. The storage unit is nice and big which is a plus. I live on 3rd floor and in summer the air condition sometimes doesn't cool the apt which is ridiculous. And there is no heating or cooling in the halls and stairways.
Hi Brian, we truly appreciate your feedback. Let us know if there is anything we can do to make your experience at our community even better.
|Recommended: YesMaintenance Dog Park — The building is kept well overall. However, there is a stench on the 2nd floor that's been there since I moved in several months ago. Not sure if this is a garbage disposal issue. Also, the walls and carpeting could be cleaner. Having the option to live in a smoke-free building, in theory, is terrific. However, 101 is definitely not a smoke-free building, but I imagine this is difficult to regulate. The dog park is great and very much appreciated, but could you please fix the gates They're often broken. Love having the convenience of appliances in the unit.
|Recommended: No
Good experience marred by troubled move out — I moved into Camelot at Gateway shortly after it opened. It certainly met my needs at the time. The 3 stars I gave staff are mainly for the property manager Kathy Hendricks , who has been extremely helpful over the years. However, in the last 2 years , I've found the staff excluding Kathy to be less responsive and somewhat indifferent. And it's nearly impossible to get maintenance to return calls or follow up on requests in a timely manner. Typically, multiple followup calls are required and the response from them is always that they are very busy or understaffed. I am also disappointed in how my move-out process has been unfolded. I used a provision in my lease which allowed me to paint the apartment in pastel colors without incurring a repaint fee - a provision that staff seems to have forgotten existed. However, I am now told that maintenance determines what's considered pastel'. As imagined, they do not agree and I must either prime paint almost the entire apartment or incur fees. I find this extremely unfair considering no such condition is spelled out in the lease.
Thank you for letting us know about your experience and truly apologize for the inconvenience with your move out. Our lease has been revised with clearer terms to avoid misunderstandings in the future regarding painting restrictions. We hope that if in the future you need a new place to live, that our community still one of your choices. The opportunity will be greatly appreciated.