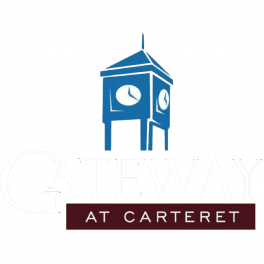 Your Review
Submit a Review

Resident Reviews
|

Recommended: Yes
Thank you! We truly value you as a resident of our community. If there is anything we can do to improve your experience living in our community please don't hesitate to let us know.
|Recommended: Yes
Good value for the money — It's pretty quiet besides the street cars noise. The cars and buses definitely drive too fast around here. Speed bumps are needed. Our building needs an elevator. I can't believe it was even built without one. The staff is professional and prompt with repairs. The one car garages are very small. The storage unit is nice and big which is a plus. I live on 3rd floor and in summer the air condition sometimes doesn't cool the apt which is ridiculous. And there is no heating or cooling in the halls and stairways.
Hi Brian, we truly appreciate your feedback. Let us know if there is anything we can do to make your experience at our community even better.
|Recommended: YesMaintenance Dog Park — The building is kept well overall. However, there is a stench on the 2nd floor that's been there since I moved in several months ago. Not sure if this is a garbage disposal issue. Also, the walls and carpeting could be cleaner. Having the option to live in a smoke-free building, in theory, is terrific. However, 101 is definitely not a smoke-free building, but I imagine this is difficult to regulate. The dog park is great and very much appreciated, but could you please fix the gates They're often broken. Love having the convenience of appliances in the unit.
|Recommended: No
Good experience marred by troubled move out — I moved into Camelot at Gateway shortly after it opened. It certainly met my needs at the time. The 3 stars I gave staff are mainly for the property manager Kathy Hendricks , who has been extremely helpful over the years. However, in the last 2 years , I've found the staff excluding Kathy to be less responsive and somewhat indifferent. And it's nearly impossible to get maintenance to return calls or follow up on requests in a timely manner. Typically, multiple followup calls are required and the response from them is always that they are very busy or understaffed. I am also disappointed in how my move-out process has been unfolded. I used a provision in my lease which allowed me to paint the apartment in pastel colors without incurring a repaint fee - a provision that staff seems to have forgotten existed. However, I am now told that maintenance determines what's considered pastel'. As imagined, they do not agree and I must either prime paint almost the entire apartment or incur fees. I find this extremely unfair considering no such condition is spelled out in the lease.
Thank you for letting us know about your experience and truly apologize for the inconvenience with your move out. Our lease has been revised with clearer terms to avoid misunderstandings in the future regarding painting restrictions. We hope that if in the future you need a new place to live, that our community still one of your choices. The opportunity will be greatly appreciated.
|Recommended: Yes
Elevator 2 to parking in 88 Roosevelt does not work and breaks down after a day or two post repairs. — Needs improvement in keeping the carpets clean. I can actually notice pieces of garbage lying on the same spots for weeks, or until I pick them up and throw in the garbage. Specially on the second floor.
Thank you! We truly appreciate your feedback. Your concerns have been reviewed and the areas are being monitored. Our Elevator contractor worked on the problem and was successfully resolved. The carpets in many areas have been replaced with new ones and our cleaning crew made note of your concerns. If there is anything else we can do to improve your experience living in our community, please don't hesitate to let us know.
|Recommended: No
Descent, but still has a lot of issues. — I am satisfied with the interior of my apartment and its amenities and size. However, the exterior of the common area is not well kept. The walls, doors leading to garages, storage areas, and apartments need to be repainted due to numerous move-in outs and scuff marks and scratches. The stairs in apartment buildings need to be replaced with different material or either rebuffed. The carpet needs to be cleaned. The building is not cleaned daily, which it should be. Due to lack of cleaning in the building there are odors and sometimes trash paper, wrappers, dirt left throughout the building. The trash dumpster area always has discarded furniture that sits for days. Today there are two mattresses behind the dumpster. Waste management does not remove any trash that is not in the dumpster, so you have to call email management to alert maintenance. Management and maintenance can take days weeks to respond to your issues. There's not much accountability in the office.
Thank you for your feedback. We heard your concerns and since our common areas have been re-faced with new colors and newly sanded stairs. We truly hope that you are now enjoying your newly painted hallways.
|Recommended: Yes
Great Apartment — I love living here, love my apartment and the neighbors are friendly. Noise occasionally is an issue but since its been addressed it hasn't been an issue
We are extremely pleased to hear this! Thank you for your feedback.
|Recommended: Yes
Camelot at Carteret — I been living in camelot for the past 4 years and my experience has been excellent apartment are spacious and comfortable grounds are kept clean maintenance respond right away to any problem and the office staff are awesome
You are the best! Thank you for making our day with this message. Please let us know if there is anything we can do to make your experience even better.
|Recommended: No
I want to pick up my apartment and put it back in NYC — The apartment itself is really nice. It is a little expensive for the area, but maybe worth it. The halls and common areas need some attention, with regards to regular cleanings. The recycling and garbage area needs to be attended to more regularly, as it fills up very quickly, and most residents don't seem to follow all of the posted rules or are aware of what can be recycled and what can not... The apartment noise is generally fine from all directions, except for the residents directly above my apartment, who are able to generate loud banging and stomping at almost all hours throughout the day and night. I wish their furniture assembly company great success, but wish they would use some of their own to sit down in once in a while. The grounds are fine, but go a block in the wrong direction and it looks you are in South Philly. The retail stores are non-existent a little grocery corner-store would be great, and a real coffee shop. I'd settle for a Dunkin Donuts at this point , which is either a negative sign of the area as a whole, or the probable high asking cost of the commercial lots on the first floor. I like that the bus at least stops right in front of the building, though NJ Transit is unpredictable during the day. The office staff are friendly, but the system to handle incoming packages is a bit underdeveloped. Having a parking spot is great, and beats alternate side parking nonsense in Queens. The on-site gym is a big plus, but the same treadmill has been broken for over a month now. Please fix it It would be great to have a drinking water source available for tenants in the gym.
Your feedback is truly appreciated! We understand your concerns with the trash situation and the package service. Since your review, we have made multiple adjustments to address each situation including increasing trash patrol and removal, all parts for treadmills were delivered and installed. As for retail leasing, we did have the intentions of renting to Dunkin Donuts but as per their franchise policies, there cannot be 2 DD within a 3miles ration and there is a Dunkin Donuts right down Roosevelt avenue into Port Reading avenue so the request was denied. Our community is located in a convenient location and renewal zone. It will be prime location once we get the Ferry active which as per township updates will be in within the next 2 years. Yay!! Again, we truly appreciated your feedback and if there is anything else we can do to improve your living experience in our community please let us know.
|Recommended: Yes
Great Place to live — I've been living here since 2011 and I have to say that the community is great to raise your children. I have no complaints what so ever o
Thank you for making of our community your home!
|Recommended: No
Overpriced — safe place to lay your head at night, but not the best community to live in for the price you pay.
We truly appreciate your feedback and would like the opportunity to make things right with you. Please give us a call at your convenience at 732.253.855
|Recommended: Yes
Love it — Moved here from Jersey City. The grounds, service and themed resident events are outstanding Neighbors are friendly, can't wait for warmer weather to socialize more outside The city - warm and welcoming
We love to hear that! Thank you for choosing us as your new home. If there is anything else we can do to improve your experience, please don't hesitate to contact us!
|Recommended: Yes
Love This Place — Mgt is very friendly and the apartments are beautiful. Downside is the dog owner's not cleaning up after their dogs but now they can be fined for violating the policy. So keep your cameraphone ready I really enjoy my home here and access to the highway is easy....
Thank you! Your feedback its greatly appreciated. We will definitely continue working on offering our residents a great place to call home!
|Recommended: Yes
GOOD — I LOVE IT
THANK YOU! It is a pleasure to have you as a resident of our community.
|Recommended: Yes
Good community — brand new apartment, 25 minutes from NYC. recommended.
You are the best! Thank you for your feedback. Greatly appreciated.