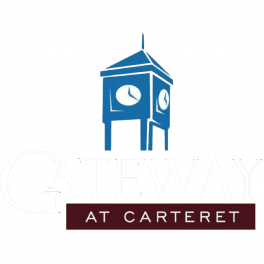 Your Review
Submit a Review

Resident Reviews
|

Recommended: Yes
Thank you for your feedback. We will definitely work on improvements. Please contact us to discuss further at 732.253.8555
|Recommended: Yes
It's safe — Presentable and comfortable
Thank you! We truly value your residency with us.
|Recommended: YesModern, clean, safe — It is a diverse, safe and quiet rental property. The gym is fully equipped to meet workout needs.
|Recommended: YesJust what i was looking for — Best apartment I ever lived. Worth very penny I pay.
|Recommended: YesGreat apartment. Love living here. — We enjoy the community a lot, and what is around us. The apartment is spacious and comfortable.The staff are friendly and helpful.
|Recommended: Yes Quality at its best You get what you pay for... Definitely a Commuter's Dream — Brand new building with high end appliances and fixtures are a few things to begin with. If you work in the city, this is a great place to live. The bus stop is merely steps away from the building. The staff is extremely helpful and very friendly. Monthly events are enjoyable and a great way of meeting your neighbors. We love this place.
|Recommended: YesI love the property- amenities that I love especially wash dryer in unit. Being brand new is a plus — The building is a gem, the immediate area is nice and upcoming-- however I dont like that my above neighbor are rather noisy- guessing having a percentage of your apartment carpeted is requested but not enforced -. Outside of this I love my apartment and the conveinence of the commuter bus to NYC. Can't wait for my first Summer here. Hopefully construction completion will be soon.
|Recommended: YesGreat — I would not say my experience at Camelot is horrible because that will be a false statement I just have an issue with a neighbor that has not been resolved and it's steering me from rating this excellent. Overall, I love living here
|Recommended: YesVery spacious and beautiful — It is very spacious. Dog friendly and neighbors are nice. I have never been to an apartment where they have events monthly. It is great for the money.
|Recommended: YesA nice, peaceful and happening community with best commute options — All community buildings 101, 88, Camelot are well kept and maintained, ideal for IT Healthcare professionals working in NY and NJ. I moved to NJ 6 years ago from India and lived at 4 different communites so far, but I can say that Staff Ms. Kathleen and team, is the best in NJ, Theyre polite, friendly and thorough professionals. Moreover, an excellent place for people practicing Sikh faith because it is in the vicinity of 2 main Gurudwaras in Carteret and just 15-20 mins away from main Punjabi Grocery stores in Edison.
|Recommended: YesGood place to live, parking not to great. — Good neighbors, easy access to nearby highways and shopping centers. Parking is the biggest issue this community has. Other than that this place is ok.
|Recommended: YesCool — Yes it's a nice place
|Recommended: YesGood apartment complex, close to turnpike. — It is a nice apartment complex, newly constructed, and quality fixtures.
|Recommended: YesAmazing Property Amazing Staff — While it is a bit on the expensive side it's worth it Hardwood floors, new appliances, secure entry. The staff is fantastic and is always helpful and friendly.
|Recommended: YesProperty is well run and in great condition — Nice place to live